Umut ARAS experienced about; boat design, naval architecture, marine engineering, composite boat manufacturing. He was born in 1986 in Mersin/Turkey. Completed primary, secondary and high school level in Mersin and İstanbul/Turkey. He completed university at Black Sea Technical University in Naval Architecture and Marine Engineering. 2nd undergraduate education continues in Anadolu University in the department of business administration.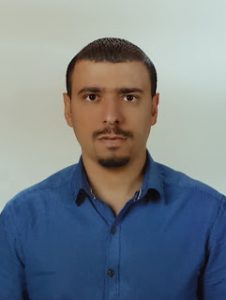 I had my first job life by doing an internship in the university years in some shipyards. His interest in boat design would force him to work in this area in the future. He went to America with Work & Travel Program during university years. He worked for 4 months in the state of Virginia in the State of America, providing cultural knowledge.

He completed his license thesis on "Renewable Energy Sources in Floating Vehicles". He graduated in 2008 as a Naval Architecture and Marine Engineer. He completed his military service in the floating dock area in Golcuk Shipyard. It started working in 2009 in the company " Mercan Yachting " which is producing composite boat. when I saw the boats that did not have the necessary engineering work on the market, I thought this field should work harder.
Areas of expertise: Exterior design, interior design, consultancy, concept development, 3d modeling renders, workshop drawings, hull design and hydrostatic. In the hope of seeing new projects.

Naval Architect and Marine Engineer