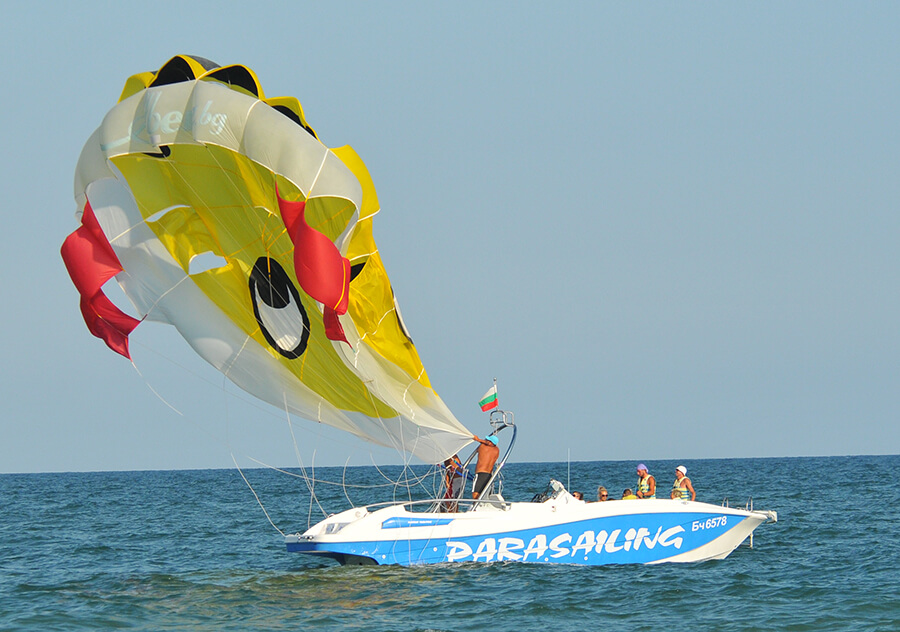 Parasailing boat which is actively used in the field of watersports. Parasailing 34, for use in water sports, with a capacity of 14 +1 people, Referral system, V-Drive, Jet Turbine, or you can choose the Stern drive. Designed as a boat pushing the limits of performance sports. Diesel or petrol 320 hp – 440 hp power range with the proper performance of a single machine can be retrieved. Parasailing 34 model boat, design, engineering drawings and analyzes made , the notified body for CE certificate which is taken from IMCI.
For more information please contact us.

There are commercial parasailing operations all over the world. The sport was developed in the early 80's and has been very popular ever since. The first international competitions were held in the mid 80's and continue to this day.