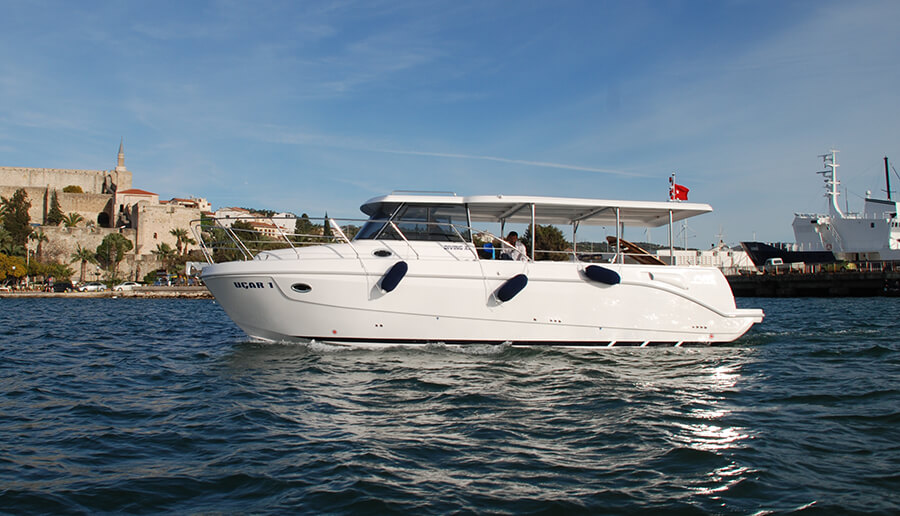 Dive boat design means is a professional diving boat. The Diving 35XL 11m length with a capacity of 15 people B category (high seas) is a boat. Besides being a boat that you can use for professional dive is a boat that can be used for passenger transport. 240 hp – 380hp boat can be delivered with a twin engine in the range, the interior layout; toilets, showers, beds and kitchen section is located. Diving 35XL, all design and engineering plans and calculations made, the notified body, which was courtesy from the CE certificate.
For more Information please contact us.
Whether you are a tour operator in need of a comfortable people mover or a fast ferry, or a resort operator needing a ferry or tour boat for your guests, or a dive shop operator seeking an economical dive boat, or you simply need a personal boat or a general purpose work boat, you should explore the Stark 45 models available from boat design.