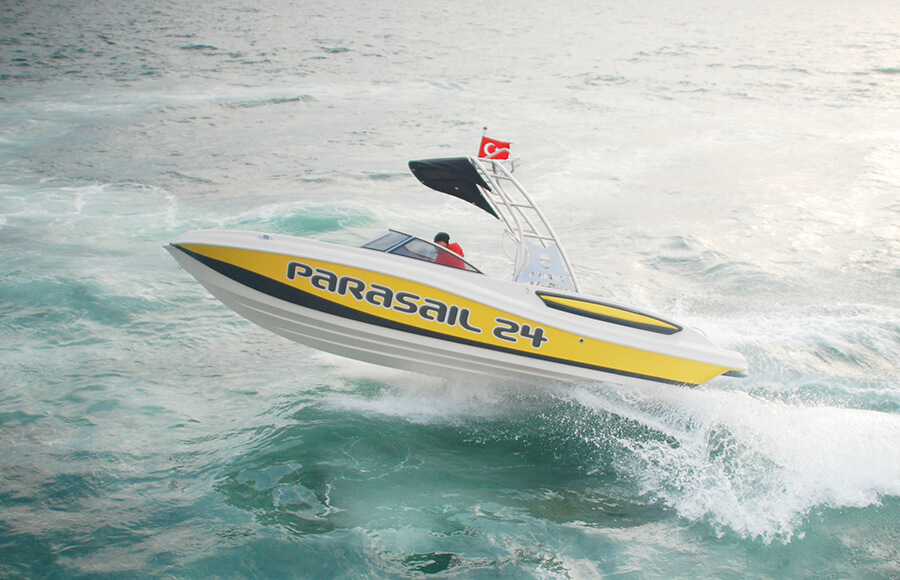 Parasailing boat design is a sports boat suitable for use work, to be used for commercial purpose and sporty appearance. The boat use in watersport business. Parasailing 24 capacity is 7 people. You can choose with sterndrive or jet system. Boat performance is very important in this project. The boat use with between 220-320Hp diesel or gasoline engine.

It is a very useful and low cost treadmill for beginners in water sports.

The boat has a storage area for parasailing equipment. Also, the boat has a multifunctional mission. These missions: parasailing boat, wakeboard boat, and towing boat.
For more information please contact us.